Comedian, Professional Speaker, Author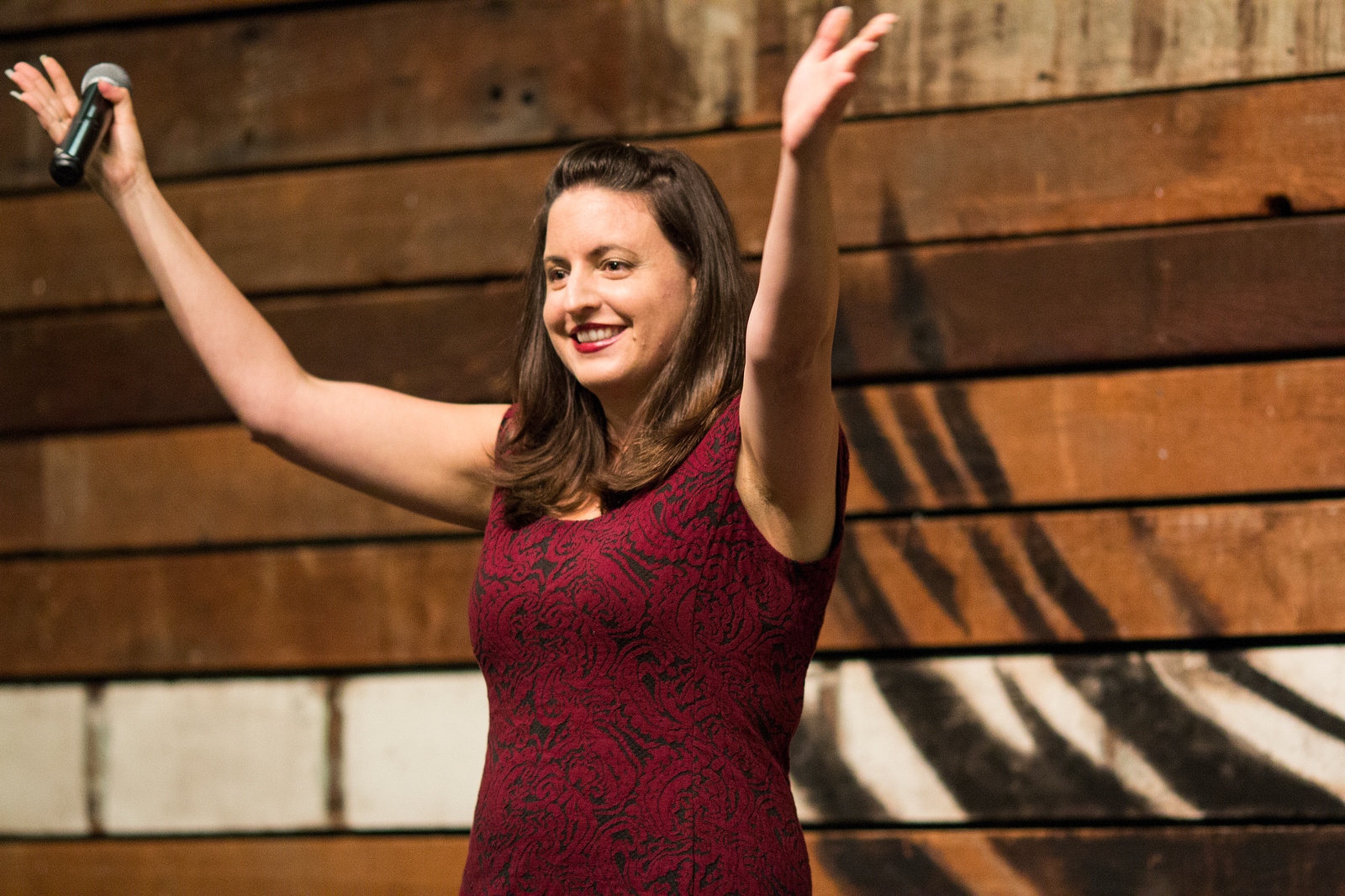 Ever since I was 11 years old I wanted to be a stand up comedian.  I loved stand up more than anything else!  Other girls had crushes on musicians, I went for the comedians.  I even use to write material and call open mics to see if they allowed minors (people under 18 years old) to perform.  My plan was to try stand up at an open mic and live my dream to be a stand up comedian.  I did all this until I was about sixteen years old.  I never got on stage though (at least back then) because I didn't think that I could become a stand up comedian.  My dream died because I never saw someone like me do comedy.  I thought that I would have to be fluent and because I wasn't I couldn't become a comedian.
Twenty years after that dream died I started to question my assumption that a comedian had to have fluent speech.  I decided to try it out and loved it!  I started comedy in 2009 and haven't stop since the first night I got on stage.  Comedy has opened other opportunities for me as well.  I have published a children's book,
Once Upon An Accommodation: A Book About Learning Disabilities
, and have a second book
Stutterer Interrupted
coming out in Summer 2019.  Did I mention that I have dyslexia too?  So I never thought I would write a book either, but I did!
My message to youth who stutter:  Sometimes you spend a lot of time in therapy.  When I was a kid because of stuttering and learning disabilities it felt like I was constantly in a therapist or tutor's office getting help.  Even though as a person who stutters it is important to remember that you can be a good communicator who stutters.  I have met plenty of people who are fluent who are awful communicators and stutterers who are excellent ones.  I want youth to know that you are more than your speech.  You need to spend time developing your passions and strengths.  Figure out what you are good at and do it!