IT Business Manager, Public Speaker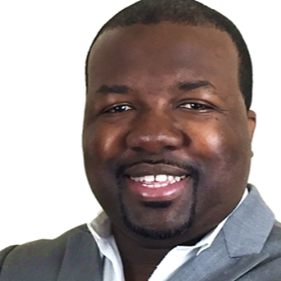 Atlanta, GA
My journey as  a person who stutters began approximately at the age of eight when my stutter appeared.  While it was obvious to me that I was different from other kids, it took time before I felt that I needed to hide or be ashamed of it.  That day came when I had to read from a textbook in front of my 4th grade class.  Reading aloud was the one thing I could do fluently at that point, so I was very confident until I tried to speak.  When I began to read from the textbook nothing came out and the laughing started.   That day changed my life and from that moment forward I did everything I could to hide my stutter.  As a result I endured many hard experiences and missed out on a lot of adolescent, teen and early adult rites of passage that I still regret today.  
The trajectory of my life took a significant turn when I was accepted into an international MBA program.  I knew that if I was going to excel in this program I had to reconcile my past experiences and work towards accepting my stutter.  I started seeing a therapist to finally talk about those experiences that stayed with me poisoning my mindset for years.  After the first session I felt the burden of that negativity begin to lift.  I would continue seeing my therapist on and off for four years.  
The next significant turn in my journey happened at my first post MBA job.  I went from an intern to a project manager at a software company, which required more communication than I expected or was comfortable with.  One the directors I worked with suggested I join the company's Toastmasters club, which I was very reluctant to do.  However, when a senior director asks you to do something to improve your job performance, you do it. 
It felt like I would die from the anxiety of giving that first speech, but I got through it.  I learned that having a stutter can't stop me from speaking in front of an audience and doesn't stop people from hearing me.  Six months later I was competing in a speech contest in front of a ballroom filled with people.  As a I walked to the bar to celebrate with my 3rd place trophy in hand, I felt freer than I ever have knowing that my stutter would no longer stop me from living my life exactly how I want to.  My career goals also changed from climbing the corporate ladder to becoming a best-selling author and speaker to share the most valuable lessons that my stutter has taught me. 
I had to accept and embrace myself before anyone else could.  I've found that people's reaction to me often mirror how I feel about myself.  Even if you do have acceptance from others, it doesn't matter if you can't give that to yourself.
My ultimate goal as a person who stutter is not to be fluent, but to be resilient enough to still accept and love myself in the midst of my worst fluency.
Don't take anything personally.  How people to react to me isn't about me at all, it's a reflection of them.  I actually read this in a book, but my experiences with stuttering made it real.  
I focus on building on my strengths rather than working on my fluency.  I feel that being fluent only makes me like everyone else and ultimately won't benefit me enough to make significant change in my life.  However, building my strengths can make me standout amongst others and give me an edge to accomplish my goals.