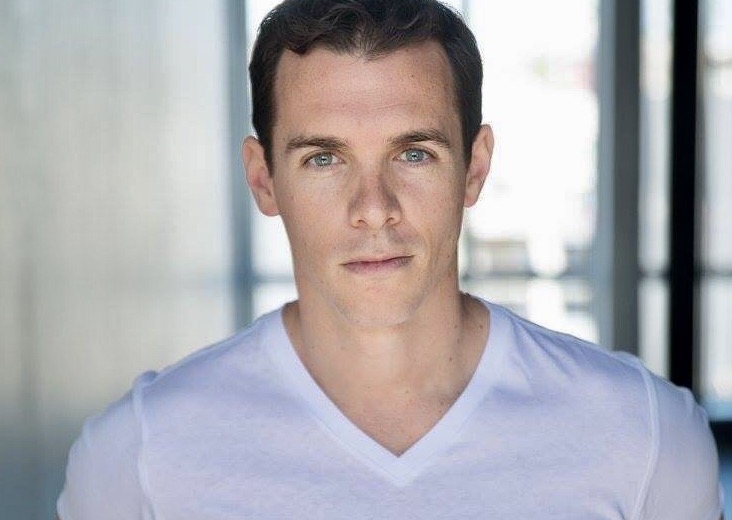 New York, New York
MARC WINSKI- Marc is an actor/singer/dancer in NYC. Some of his credits include National Tours: Grease, Hairspray.  Mainstage Performer with Disney Cruise Lines. As a member of the stuttering community, he is currently striving to give a voice and be an advocate for people who stutter in theatre/film/media/television.  He recently appeared on an episode of "What Would You Do?" on ABC where he portrayed a waiter who stutters.  Marc is fortunate to have helped to start and reignite the new Midtown Manhattan Chapter of the NSA. He also leads an improv workshop for people who stutter and he hopes to give many more opportunities to show truthful stuttering in the arts.   
…..
Everyone is on their own personal journey.  I never chose the life on the stage, it chose me.  For years and years I was going through the motions of my singing/acting training and felt the need to portray myself as a fluent actor on stage.  I remember going into my first audition in the cutthroat world of college auditions.  Out of 1000's of kids, each school would usually only choose 10-20 for their freshman program.  I remember walking into the monologue portion at the University of Michigan and handing a typed letter to the director. It said something along the lines of "I wanted to let you know that I am a person who stutters.  Many actors, such as James Earl Jones, Bruce Willis, and Marilyn Monroe are also people who stutter. When I am memorized and the material is in my body, my stutter goes away………etc". Little did I know that by creating this false view of myself, I would be setting myself up for years of fear, self doubt, and shame.
Fast forward 10 years and I have graduated with a degree in musical theatre from Indiana University and traveled the world with many different tours and shows……..but something didn't feel right…..I was working behind a wall of fear.
When I returned from a cruise line performing gig in march of 2017, I had gone into a final callback for a production of GREASE. I had done the show many times before so I knew I was right for the role. I walked in with the prepared sides and songs and got ready to perform…..I stuttered so much in the room….I was horrified… I remember the casting director (who I knew well) say "thank you so much for coming in Marc, we always love seeing you."
I left the room defeated, ashamed, and angry. How could this happen??? Why today? As I was walking down the hallway I remember a light bulb going off inside my head….."wait a minute…..why am I being so hard on myself?….why am I portraying myself as something I'm not? I'm not doing ANYBODY any good by hiding behind my stuttering. I'm NOT being truthful to the directors, the material, and most importantly myself.
 It was in THAT moment that I made a conscience choice to make some truthful changes to my artistic career.  I reached out to many people in the business looking for advice.  This lead me to a new acting program at the Maggie Flanigan Studio for acting.  A two year immersive acting program in New York City in which I have been learning to really "do truthfully under imaginary circumstances."  Finally, I am facing the fears head on and being my own unique self!
 I'm not like anybody else and I now have a platform and drive to become great.    No more will I 'pretend' to be fluent. If I stutter through the character, great. If not, also great. I want to show truthful stuttering in Television, film, theatre, and media.  I'm excited to keep learning and growing through this new open vessel of art and see where it takes me. Not just for myself but also for the stuttering community! Live your own unique truth.
IG: marcwinski
Marc Winski